VERTECH CITY is an international network concerned with the search for global and sustainable energy solutions.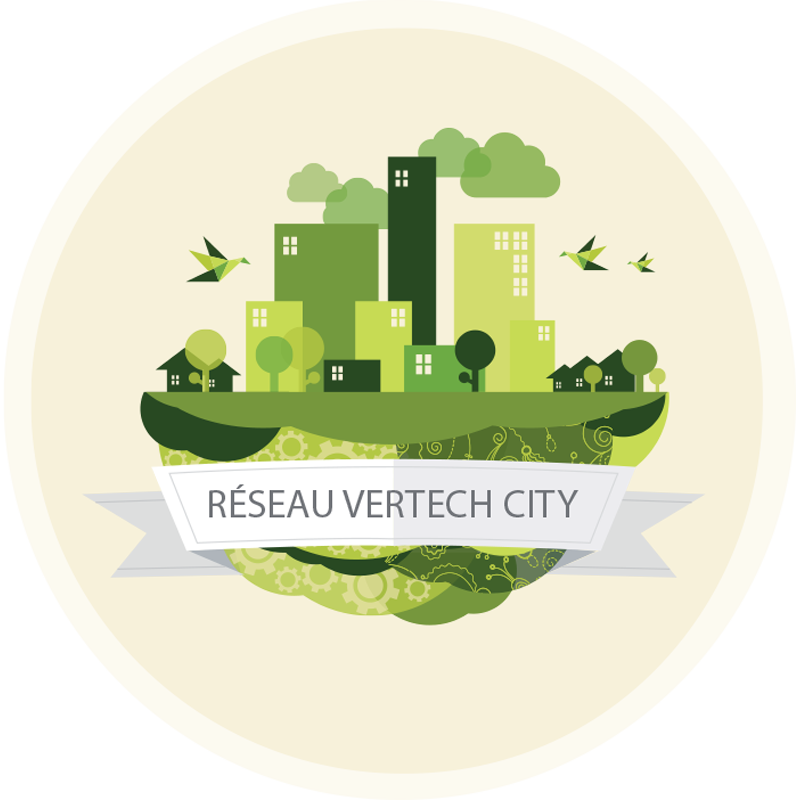 The VERTECH CITY network is a group of cities recognized for their original initiatives in sustainable development (Lafayette, Namur,
Poitiers , Victoriaville). The network brings together the main actors of the member cities who are concerned with the search for global and sustainable solutions. It facilitates the development of collaborative relationships.
The VERTECH CITY network organizes networking and training activities with municipal stakeholders, local businesses, universities and research centers. The network initiates colloquia, international summer schools and international competitions for higher education students. The network also carries out international research and innovation projects such as VERTECH I, a pilot project in Victoriaville.
VERTECH International Summer School
The VERTECH International Summer School (EIE – VERTECH) aims to provide up-to-date knowledge and insight on environmental, socio-economic and socio-entrepreneurial issues in cities and regions related to sustainable urban planning. Green technologies, industrial eco-parks, smart cities, sustainable mobility, urban agriculture, waste management, water treatment, sustainable chemistry are the themes already addressed.
High-caliber speakers share their experiences and opinions with some thirty students from the university, college, public and private sectors, and from institutions or organizations mainly affiliated with the member cities of the VERTECH CITY network.
VERTECH Colloquia
Organized every 18 months in a Network city, the VERTECH colloquium is an opportunity for member cities to exchange ideas. This conference is generally organized in conjunction with a major event that inspires the theme. The conference brings together an audience of university experts, entrepreneurs, political decision-makers and municipal technicians.
At each colloquium, a competition is organized for students in higher education (universities and colleges). Students are encouraged to propose original solutions for the City of tomorrow and consistent with the theme of the conference. The students whose projects have been selected come to present their solutions to the public at the Vertech conference.
VERTECH Competition
The objectives of the competition are:
Enable students to become concretely and actively involved in the search for solutions applicable to cities through green technologies and chemistry.
Enable innovative companies to leverage their know-how and innovations through bold projects designed by students.
Inspire decision-makers and stimulate reflection on the cities of tomorrow so that future generations can lead healthier lives through green technologies and chemistry.